Airsofters In Hong Kong Campaign Against Recent Air Gun Shootings
A spate of airsoft and air gun shootings in the past few weeks in Hong Kong has gotten the local airsoft community worried that there will be a public backlash against their hobby. Hong Kong, which is also the centre for global airsoft commerce, is also one of the densest places on earth that even finding airsoft fields and facilities to play the hobby is hard and sometimes expensive.  In just a few weeks, the media have reported some of these, with two being dominant. We will further improve upon the story with more information given that we have to go over Cantonese to bring you the story.
The story was put together through the efforts of aRick of our Hong Kong Content partner, Public Enemy.
One was "crazy gun shooter" in Tin Shui Wai in February 2013, 6 year old Tsang Chung Fan was arrested by Hong Kong Police for shooting at passersby with his air gun,  injuring a nine year old boy and a 19-year old woman. In Yuen Long, residents were disturbed by random shootings  with powerful air guns for two days until Police arrested a man surnamed Cai and who was under the influence of liquor.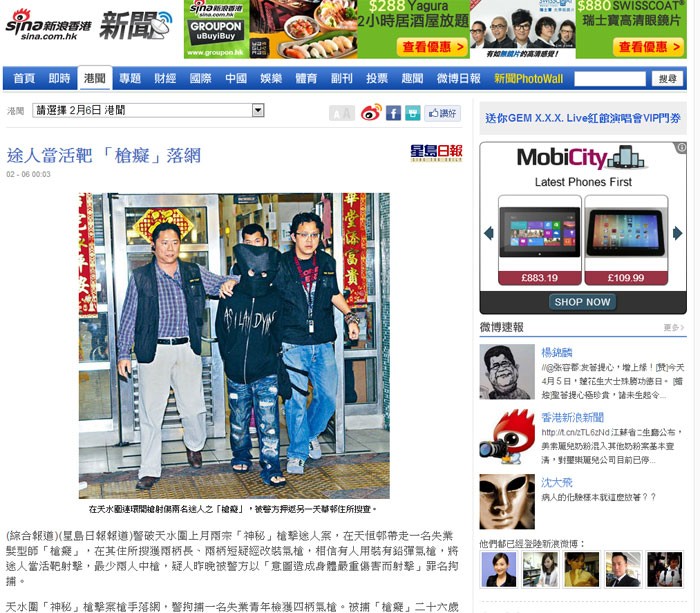 Watch the video of the Yuen Long air gun shootings here.
In March, a man was caught on camera teaching a child to shoot at a monkey with a gas blowback pistol.  Hong Kong people are animal lovers and this photo also had them complaining that the man be caught and punished.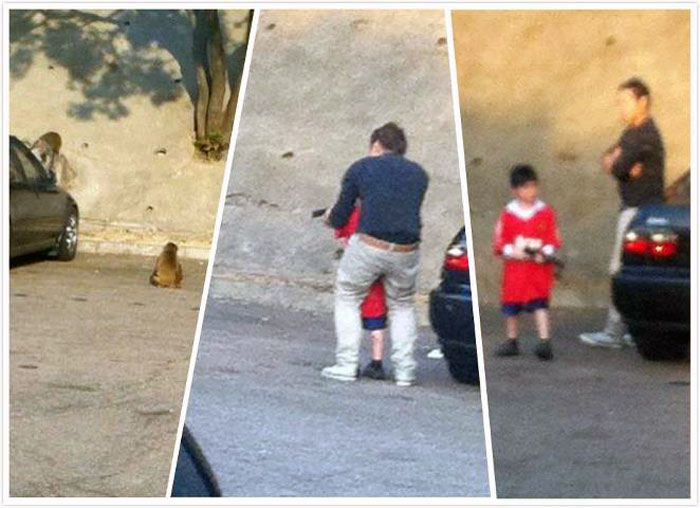 Air guns are legal in Hong Kong provided that they are below 2joules. However, upgrade kits enhancing their power are becoming popular making them fire at 2.5 to 3 joules. The video below shows one of those air guns:
With these developments, the Hong Kong Legislative Council are looking into further regulating air guns as it is said to control has been lax. What worries the local airsoft community is that airsoft guns may be regulated the same as air guns and thus it may affect the hobby locally and even commerce of airsoft whereas the airsoft world is dependent on Hong Kong for the flow of airsoft products worldwide.
Public Enemy have mentioned that Airsoft players have formed a Facebook Group to ensure that the public be able to distinguish air gun and airsoft guns and at the same time make public safety campaigns to follow the existing laws rather than violating them. They also admonish airsoft players not to use steel or lead 6mm BBs as using these can cause injuries among airsoft players and innocent bystanders.
Their next project will be producing a public safety announcements and they're just putting the funds together to produce it.